Home Jeu d'argent peche Jeu Avec Bonus Offert
jeu d'argent machine a sous
In the news: Article awarded by UEFISCDI!
The article by F.A. Tencariu, M. Alexianu, V. Cotiugă, V. Vasilache and I. Sandu, Briquetage and salt cakes: an experimental approach of a prehistoric technique, has received the UEFISCDI award of the Romanian Ministry of Education and Scientific Research for excellence in scientific publication. The Journal of Archaeological Science, in which the article appeared, is the 9th most important journal in the field of anthropology.
In the news: the International Encyclopedia of Salt in the making!
The project to elaborate the International Encyclopedia of Salt has been launched at the initiative of Dr Ramón Ojeda-Mestre.
In the news: the first edition of International Congress on the Anthropology of Salt successfully completes in Iași. The second edition is set to take place in Mexico, 2018!
The excellent team forefronted by Dr Ramón Ojeda-Mestre, President of the Centro de Estudios Integrales de la Innovación y el Territorio, has taken upon themselves the organisation of the second edition, which will take in Los Cabos, Mexico, 2018.


In the news: first successful archaeological experiment to produce salt cakes!
Felix-Adrian Tencariu, Marius Alexianu, Vasile Cotiugă, Viorica Vasilache, Ion Sandu, Briquetage and salt cakes: an experimental approach of a prehistoric technique. Journal of Archaeological Science, vol. 59, July 2015, pp. 118–131, DOI: 10.1016/j.jas.2015.04.016.
Project abstract
This ethno-archaeological project on salt — a primordial reference of humanity — is a worldwide first, both from a methodological perspective, and in terms of the area covered. Starting from an original Romanian study published in 1992, the project continues the research carried out since 2003 by a Franco-Romanian team with that conducted within a Romanian Idei CNCSIS (2007-2010) exploratory project — ethnosal.uaic.ro. This approach was put into practice in the Eastern Subcarpathian area of Romania, with impressive results.
The extension of the researches to the whole extra-Carpathian area is justified by the exigencies specific to a saturated model. Unlike the previous project, the research takes into account — besides salt springs — the salt mountains/cliffs from this area; the correlations between their exploitations are thus systematically analyzed for the very first time in the world. The project has two main research directions: the identification of the salt springs and salt mountains/cliffs and the adjacent archaeological vestiges, and the ethnological investigation through spatial analysis. The resulting data, modelled and interpreted exhaustively, corroborated with the available ancient and medieval sources, will constitute a solid reference (by capitalising on a situation that is unique in Europe) for research in any area of the globe where there are archaeological traces of salt exploitation but where currently there are no non-industrial exploitation practices. The research will underline the universal invariants, without omitting the idiographic behaviours.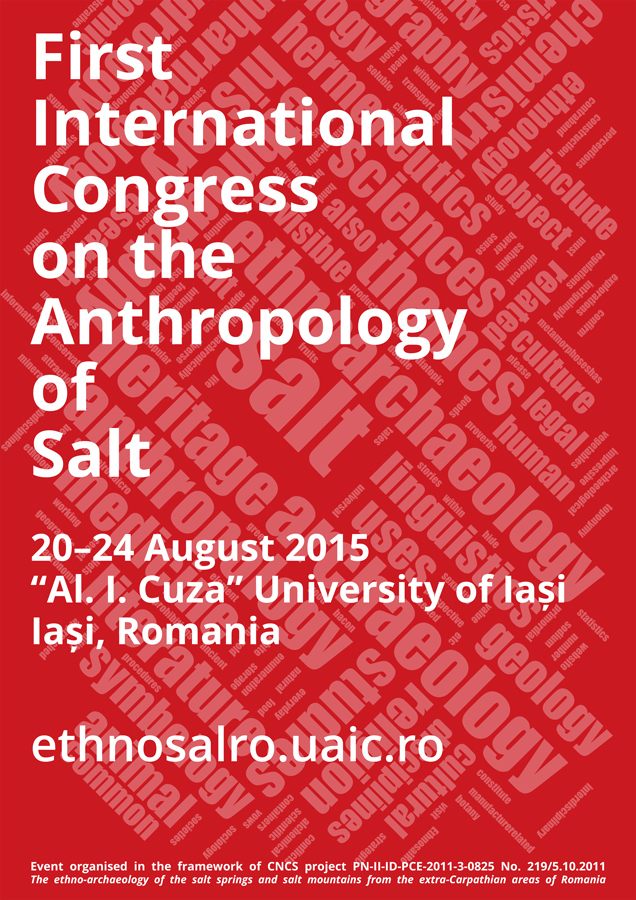 Leave a Reply